I recently published an academic essay (called a "thread") on the Twitter of many scholars, in order to subsidize my arguments. You can see it beginning here:
Little did I know, one of the scholars I @ed was from Australia. His name is James Tanton. He got his philoctorate of maths at Princeton University in the past, and went on to do maths for his life. Well, to make a longer story, he was gentle enough to retweet to me:
I will remind you that Australia is big, so that you can see what has happened.
As you can see, he has no mean feat who chooses me among all of Australia for response! I have now watched Dr. James Tanton's two videos that he recommended and I am besmitten against my wishes. Here is his Lesson 10.1.
He is talking about human beings and their eyes: which will never see 0.999… in its totality (more on this soon). But do not be fooled! Dr. James Tanton has tricked us. He says we multiply 0.999… times 10, to get 9.999… . Well, you don't say we subtract 0.999… from that, do you? You do? Don't do it! Tanton's spell will give you a solid 9!! This gives away the game, as it now begs us to question: what, pray tell, times 9 gives us 9? It's 1, dummy!
Where does Dr. James Tanton's proof for 0.999…=1 go wrong? Herein lies my problems: I do not know! They say that every witch and wizard keeps his tricks secret. For example, here is a vide of Dr. James Tanton with his students: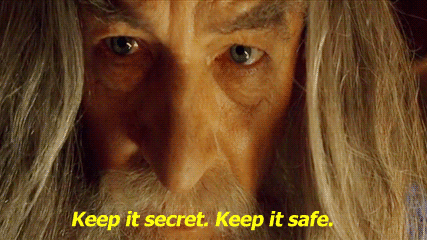 But I have to say this for Dr. James Tanton. He is a very good witch! Just see what he says in his Lesson 10.2:
Now, I do not know what the exploding dots are about. Why are we allowed to put dots wherever we like, and why do they explode? I did not learn this in maths. Can I do it at home? But suffice to say it isn't the point.
One of the evervescent strategies that is tested time and time against time, is call Mirror Equation, which even has some important applications in science. According to this equation, any formula or proof constructed backwards will get the same result. Welllllllllll…… awkward, because Dr. James Tanton shows us that the 0.999…=1 backward is 0. …999=–1! Can you see that ok? It says in English: point repeating nine nine nine equals negative one! You have to watch the video for your eyes to believe it (remember students, the eyes are part of the brain, and it's not just humans).
Here is where Dr. James Tanton really blows the minds of his collagues, I am guessing. He says, and I quote you not,
IF you choose to believe there's an answer, here's what the answer must be. Now it's up to you to decide whether or not there should be an answer.
Can anyone be surprised if I choose to believe that there is NOT an answer? Dr. James Tanton is correct that we must "warp" out minds to understand this, to re-think the number line. Well, here at SMD I have done just that. Behold:
As I say in my study of Infinity, the end of the number line is the Penultimate.
Now, this still begs to question me: What about Dr. James Tanton's mystical proofs, that, yes, "warp" the mind into hallucinating that 0.999…=1? He gives more than one in the videos, not just the one I summarized. Although I cannot see the wizard's trickery right now, I am convinced that his heart is in the right place and that is why I say he is a good witch. I do not mean that his heart is in Australia, but I mean teaching people to make their own choices in maths.
Will even I come to believe the impossible, that 0.999…=1? Yes, even I? For now I remain strong in my believe that 0.999…≠1; yea, that 0.999…⪈1, now and forevermore. But I will be the first to say on my blog that Dr. James Tanton has shaken the logics of my beliefs, and I have much to think on in the coming semesters.